Sign up at AlphaKing.com and receive:
Expert stock market trend analysis
Timing signals for stocks, ETFs, and 401Ks
Trades entered after market close ready for open next day
All performance updated daily
Proven results tracked and verified by TimerTrac & Marketocracy
Bull or Bear, We Don't Care! Proven success in all markets
Index Strategy up 490% since 2000, up 70% in 2008, long/short
Managed Accounts for those who prefer someone to trade for them
Performance Tracked By: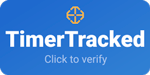 30 Day Trial Registration
Your AlphaKing.com Trial will give you 30 days of access without the need for a credit card to our Investment Newsletter, all you have to do is register an account. After your 30 day trial you can subscribe for as little as $79 for three months to $199 for one year.
Results are tabulated using the opening price the day following a new trading signal, and exclude commissions, dividends, or interest paid on cash balances during sell periods. Stock prices highlighted in blue are temporary - using the end of day quote the day a new buy or sell signal is generated - with the final price adjusted the following trading day when the opening price is available. Past performance is no guarantee of future success
The AlphaKing.com website, and the emails we send, are for information and educational purposes only. Trading stocks is a high risk investment strategy. The information is neither a recommendation to, nor an offer to buy or sell securities or stocks. Traders should do their own due diligence research before acting on any financial information, whatever the source of that information, including the AlphaKing.com website and newsletters. If you act on any of the information furnished by AlphaKing.com, either on our website, email newsletter, or anywhere else, you do so at your own risk. Read the Full Disclaimer.
---
Copyright © 2006 AlphaKing.com. All Rights Reserved. Privacy Policy